The estimated production for the 2020/2021 season is around 3% higher than the previous year according to AEFA (Spanish Association of Dried Alfalfa Producers) / ALFALFA SPAIN.
Production in Spain is led by the Autonomous Community of Aragón, followed by Cataluña, Castilla y León and Castilla La Mancha.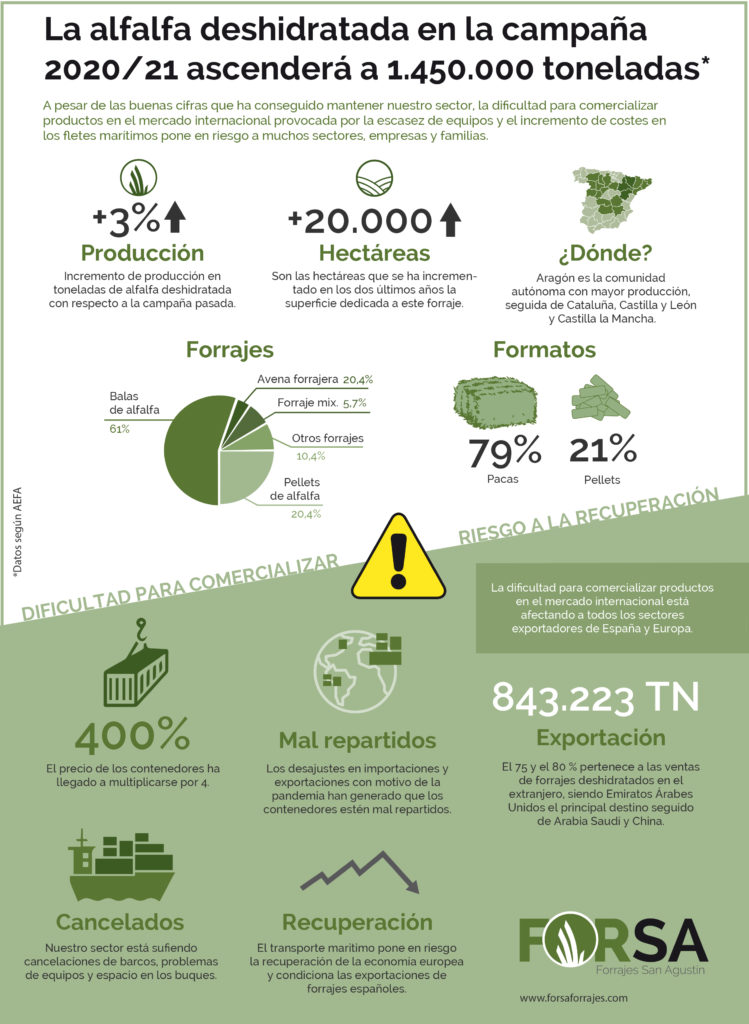 Since the outbreak of the pandemic, the dehydrated fodder industry has been warning of the difficulties it is having in marketing its products internationally. This situation is not only affecting the international trade of dehydrated fodder, but its impact is being felt by all exporters in Spain and Europe.