Forrajes San Agustín has started up a pellet factory. The activity began last August and is currently in the initial start-up phase. At the end of November, it is expected to be working at full capacity.
The facility is designed to manufacture 60,000 tonnes per year of different products such as straw pellets, fodder pellets and alfalfa pellets. For them, FORSA has increased its workforce by 8 people in order to be able to dedicate them exclusively to this new line of business.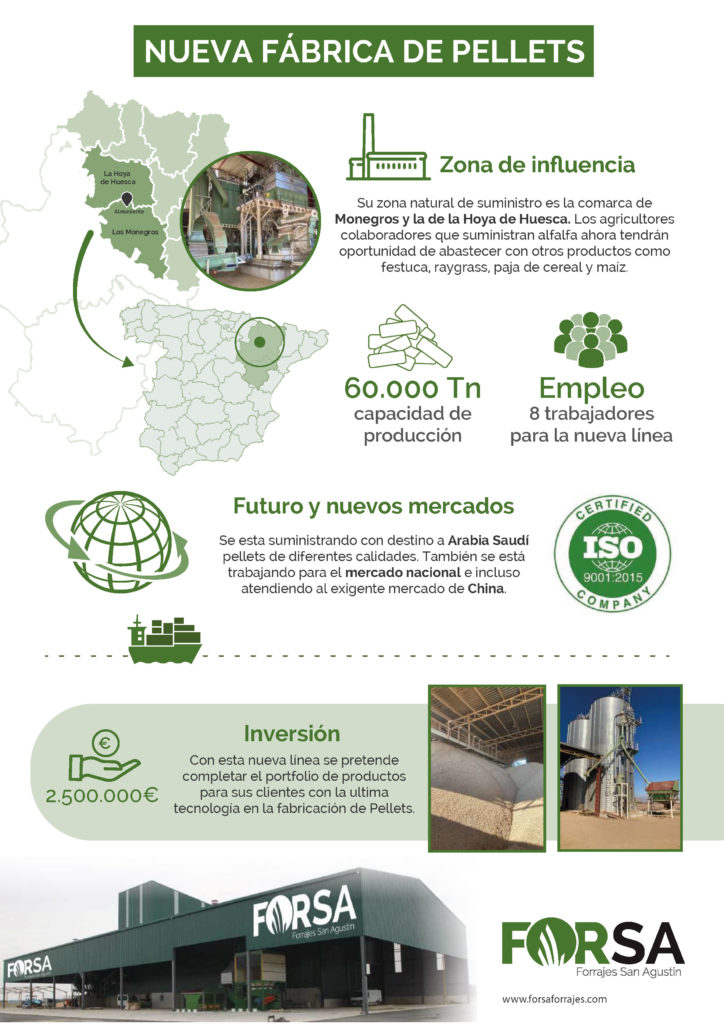 The working process is as follows: The line is fed with prepared raw material through the trommel feed table or directly to the grinder. The raw material is fed to a 540 HP mill, which converts it into flour. It then passes through a sleeve filter before passing through the buffer silo. The flour arrives at the mixing tank to make the product ready for pelletisation through two pelletising machines. The pellets come out with a diameter of 6mm or 8mm to the cooler where it is lowered to the right temperature to be sent to the metal silos or to the warehouse for subsequent loading into bulk containers or lorries.
At present, FORSA is collaborating to load a 46,000 tonne ship that will leave next week for Saudi Arabia. Work is also being done right now with a view to the domestic market and even China.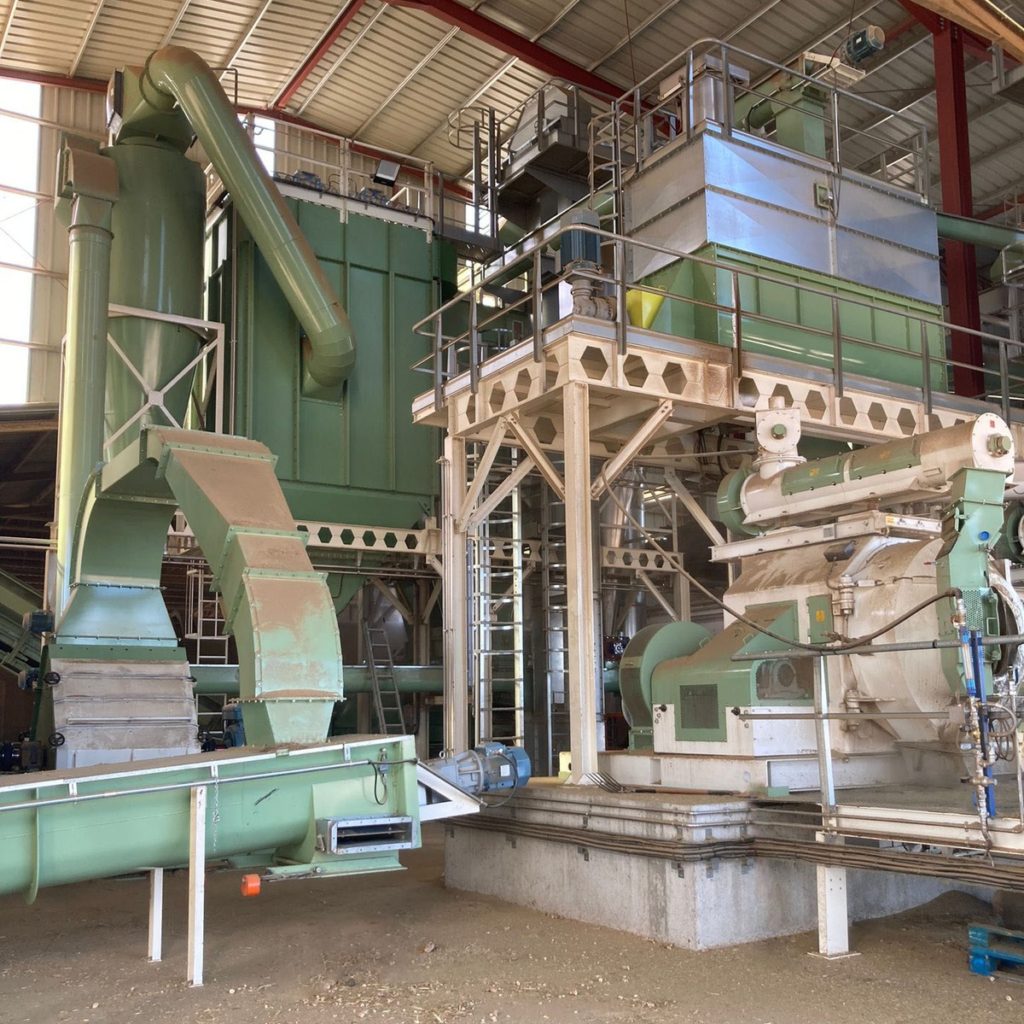 The investment made to start up the new project has been €2,500,000. The aim of this new line is to complete the product portfolio for its customers and at the same time give its suppliers/farmers the opportunity to supply all kinds of fibrous products with different qualities.
So far, its natural supply area is the Monegros and Hoya de Huesca regions, but, given the significant increase in raw materials, it plans to extend its area of influence and even supply outside the autonomous region of Aragon.